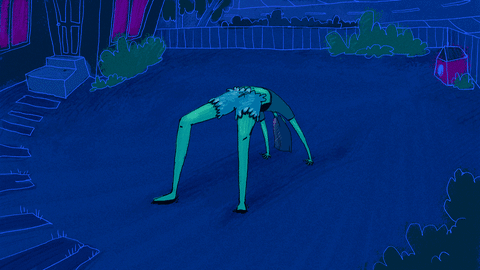 Dear Noctules:
It's been a while. You might've read my most recent Editor's Note back in March, but things have been pretty up and down at NN. All of our staff members have been having a difficult few months in our personal lives...
The truth is, we're going on hiatus. For how long, I'm not entirely sure. As you all know, the funding from NN (aside from patron contributions) comes entirely out-of-pocket...Time/money/energy resources have become a bit scarce lately. This is why we've been so very behind on...well, everything lately. So, to get to the meat of the matter, the two issues following Inferno—#17 and #18—will be the last before our hiatus officially begins in July. If you'd like to submit your work for publication, now's the time. The rundown for May and June is as follows:
Both of the remaining issues before the hiatus will be unthemed

June's issue will feature a poetry component just as it did last year

All previously accepted Flying Fox pieces will still be published. The only difference is that they will be released on an expedited timeline (2-3 per week) starting on May 10th

If you've been published in NN previously or would like to submit, fear not. I've paid for the site to remain up for the next 3 years. Your work will continue to have a home even if we aren't actively publishing.

I will largely be working on these issues on my own (throwback to the wee hours of NN's beginnings), so expect the issue releases to potentially be a few days late now that I have a full-time job
The future of our little magazine is uncertain right now, but we will always truly appreciate your interest in our publication, regardless of what may come. Thanks for being here with us this far.
J.D.